---

Sat May 2 0:56:00 UTC 2015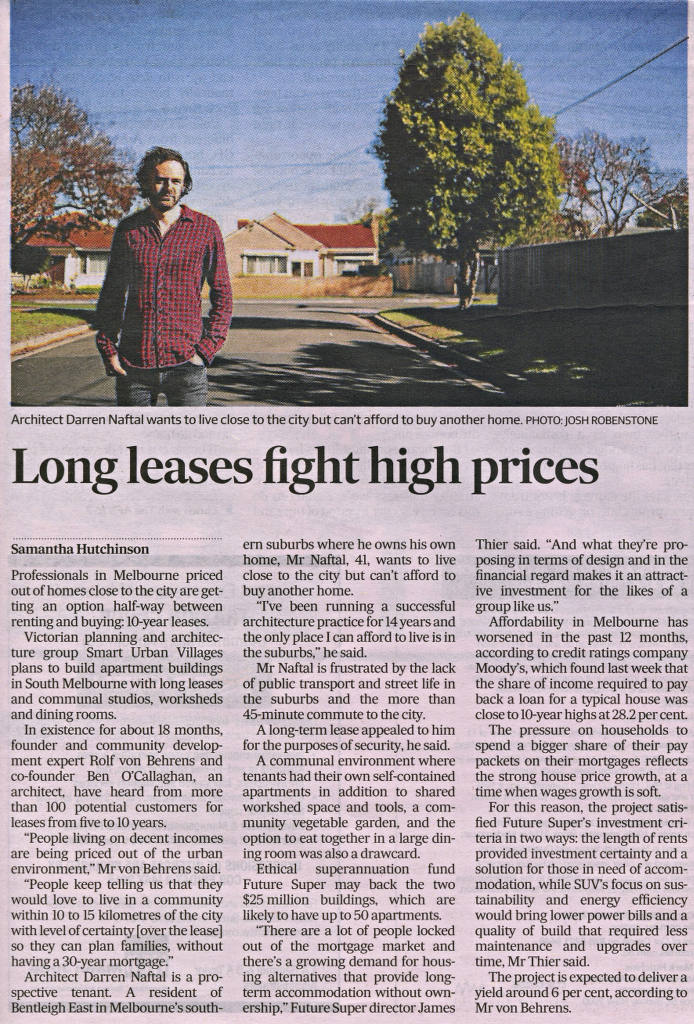 Australian Financial Review's exclusive look into Smart Urban Villages' new housing solution was featured on page 3 of last Saturday's newspaper 2 May 2015 - an extract is shown here. It features Architect Darren Naftal and Future Super, Australia's first fossil fuel free superannuation fund.

Our corrections to the article:
We are looking at two sites north of the Melbourne CBD (inner-city) and south of Melbourne (not in the suburb South Melbourne)
Ben O'Callaghan is not a registered Architect. He just completed a Masters in the field.
Rolf von Behren is an online community development and digital strategy expert.