---

Mon Nov 14 23:00:00 UTC 2016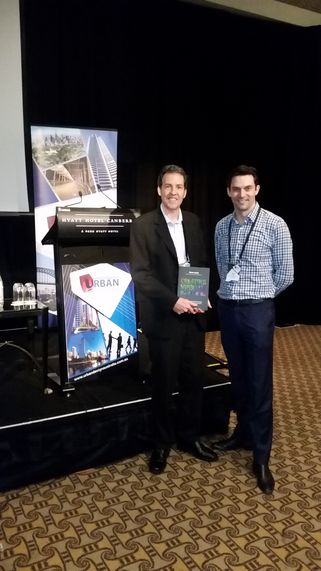 After hearing Ben's presentation at the 9th International Urban Design Conference in Canberra last week, Dean Landy kindly presented Ben with a copy of his new book, Creating Vibrant Communities, printed just hours earlier.
Ben O'Callaghan read parts of the book on the plane and noted immediately that it would be a great resource for developers, councils, consultants and community groups, especially because it outlines the key elements required to create truly vibrant communities. It's a valuable, well-focussed and detailed community development resource" he said.
"The Smart Urban Villages' team founded our organisation precisely because we'd like to see such elements becoming the norm for urban living." Ben added.
The book will be available for purchase from 17 November 2016 via:
http://creatingvibrantcommunities.com
If you'd like to be notified when Smart Urban Villages launch our first development – please register here to stay in touch.