---

Sun Apr 19 22:00:00 UTC 2015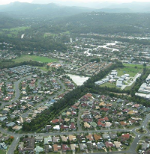 Smart Urban Villages is interested in hearing from anyone who knows of additional sites that might suit a community, as described on this website. We are currently focusing on land parcels that are near public transport and within 15km of a city centre. Blocks (or a combination of blocks including neighbours) that total 1 to 10 acres in size are likely to best suit the SUV model.
We are currently considering two sites in inner-north Melbourne, however we would love to hear about more sites in Melbourne, Sydney, Byron Bay or indeed worldwide - that might lend themselves to the creation of vibrant, sustainable communities - using the SUV model. The sites might currently be zoned residential, commercial, industrial or mixed-use; we are open to suggestions and know that most councils would be interested in the model we are proposing.
Please contact us if you would like to recommend a site, or if you own suitable land.